Fall Auction
Starts Nov. 16
Caveman Football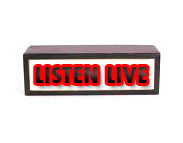 The Carlsbad Radio Group
For Listeners:
Looking for a great hometown station to listen to... try one of our 4 stations. Bet you find one you like!
For Advertisers:
If you are trying to reach potential customers... let us help. Carlsbad radio can customize an advertising package that will work for your business.
For Recruiting:
The past several years many local businesses have started using our stations to recruit new employees. Try it once... you'll see... it works better than the paper!